Mexico is one of the beautiful places in the world known and visited for relaxation and pleasure. The ambiance of the country is top-notch in all services, ranging from resorts to restaurants and parks.
TOP 10 PARKS TO VISIT IN MEXICO
The Tulum National Park:
This location is an eco-archaeological place located on Mexico's Yucatán Peninsula. The park highlights a conserved archaeological compound set amid a stunning landscape. This landscape includes cenotes (sinkholes) and some of the Yucatan's most dramatic coastline.
This park has diverse cenotes that were of great significance to the Maya. Significant both as a water source and as a place of ritual.
The park also maintains different types of vegetation. There are chit trees, coconut palms, tropical shrubs, and creeping plants.
Some fun things to do here as a tourist are to take a dip in the cenotes. Check out the Tulum Ruins 80 Pesos and explore the jungle. There are also biking, yoga and to check out the architecture are part of it.
Island of Cozumel: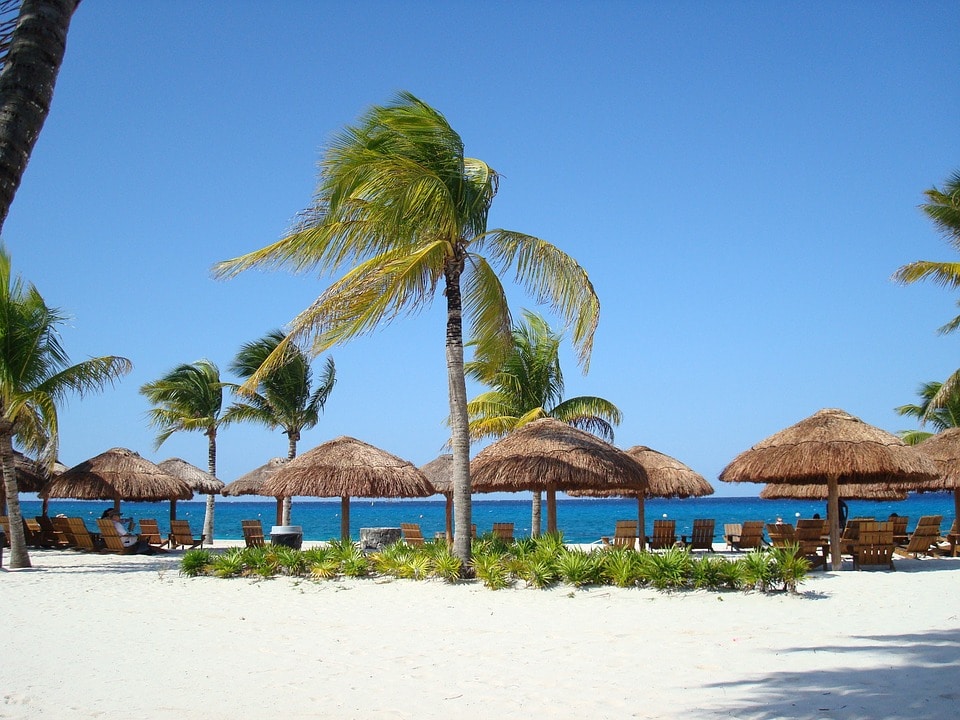 This is one of the tourist sites located in the Caribbean Sea off the eastern coast of Mexico's Yucatán Peninsula. It is opposite Playa del Carmen known as a pilgrimage for women seeking fertility 2000 years ago.
Today, Cozumel is a sun-washed island popularly recognized for beach blowouts and legendary diving. Some of the fun activities of the island are visiting a wild beach, spend the day at a beach club, go snorkeling, or Scuba Diving.
Cozumel is in an ideal spot for turquoise Caribbean waters, white-sand beaches. It is also graded for world-class diving and snorkeling.
All foreign visitors to the Mexican state of Quintana Roo, where both Cozumel and Tulum are located, must pay a Tourist tax Mexico beginning April 1, 2021.
The permission is granted by the Mexican government and is valid for the duration of your visit to Quintana Roo.
Tourists above four years of age will have to pay visitax before leaving the country. The process can be stressful when you must queue at the airports to make payments.
For your convenience, you can use Visitax for Mexico, a platform created to take away the stress from you. With Visitax for Mexico, the tax can be paid upfront so that you can enjoy more of your vacation.
Lagunas de Montebello National Park:
This beautiful park is in the southeast region of Chiapas State, Mexico. Also, inside the Sierra Madre de Chiapas region, very close to the border with Guatemala.
The main attraction of the park is MONTEBELLO LAKES. This makes up the description for its 59 multi-colored lakes. The beauty of the lake is suiting for guests to relax, enjoy nature's beauty of its striking colors, and swim.
Also, there is an insightful cave system to check out. Also among the most magnificent sites is the ancient Mayan ruins of Chinkultic. Here the gigantic pyramid offers up nice views of the lakes below.
Cabo Pulmo National Park:
Cabo is a tourist attraction site with a 17,571 acre Marine shielded Area. It also has a national park in Baja California Sur. It is the home to the only coral reef in the Sea of Cortez.
The fun activities the tourists enjoy are scuba diving, snorkeling, kayaking. This park has a couple of sea lions which you can swim and take pictures with as a tourist.
Islas Marietas National Park:
Islas Marietas National Park consists of a pair of little uninhabited islands. They are the Isla Larga and Isla Redonda, accompanying a couple of islets.
Tourists with a special interest in sea animals would love Islas because of its tremendous biodiversity. This site is an important feeding and nesting site for several species of seabirds.
Also, the islands' environs have marine protection. So underwater exploration will unveil a plenitude of tropical fish and sea turtles. Not forgetting also, giant manta rays in the crystal-clear water.
Islas has a hidden beach at the crater on the northern end of Isla Redonda. This makes wildlife observation always enjoyable.
Also, the park is a good location for scuba diving and snorkeling. From the boat, you may be able to observe schools of breeching whales or dolphins (in season).
Bahia de Loreto National Park:
This splendid national park lures tourists. It has warm waters and sun-kissed shores that look so beautiful and inviting. Although, a majority of its region though consists of rivers in the Gulf of California. There are also shores, sea cliffs, and assorted ecosystems.
The beaches' pleasant waters are the main attraction of this National Park. Additionally, tourists love the five isolated islands enclose within its boundaries. With dolphins and sea lions on show, this bliss of a park is well worth a visit.
Basaseachic Falls National Park:
Basaseachic is the second tallest waterfall. And this is in the whole of Mexico. For beauty and sightseeing, tourists would love the view of the water that plunges from a height of 246 meters.
The park has rock arrangements and spectacular scenes from high mountains with a remarkable height of 5,380ft.
Grutas de Cacahuamilpa National Park:
The large cave systems in this national park will introduce you to an amazing subterranean world.
The cave systems are part of the biggest in the universe. They are admirably illuminated and have several attractions to entertain tourists.
Grutas de Cacahuamilpa National Park is a location that would linger in your memory forever. It is accompanying the two underground rivers that flow between its rocky ravines and rock climbing Limontitla Canyon.
Palenque National Park:
The park sits in southern Mexico in Chiapas state. Chiapas is a renowned Mayan archaeological site that comprises elegant sculptures, pyramids, and temples with mythological themes.
Some places to visit in Palenque are: Zona Arqueologica de Palenque, Cascadas de Agua Azul, Cascadas de Misol-Ha.
Xenses Park:
The park has a novel experience that forms on all your minds. Different path taps into a different segment of your mind. It ensures every segment of your system absorbs the adventure. It gets the perfect blend of enthusiasm and mystery. Every tourist should not fail to visit this park for its adventure.
The above are 10 lovely spots you wouldn't want to miss visiting as a tourist in the beautiful city of Mexico. As you have a plan to research ahead for spots to visit, do not forget to infuse an ahead payment of your tax into your plans!